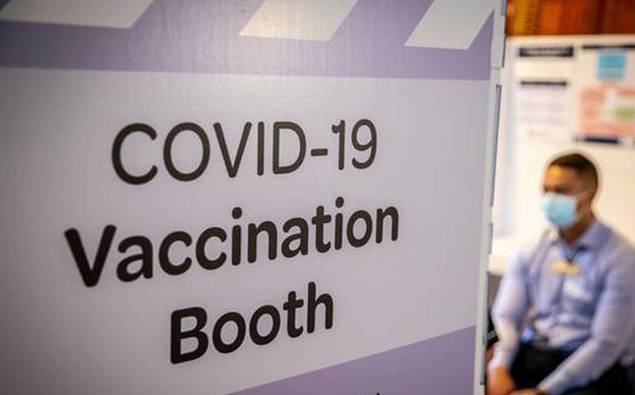 Even more revelations about the deployment of our vaccine
Other revelations for you about our vaccine rollout, or lack thereof.
As we told you yesterday, as far as we can tell, we are the only first world western country to deploy a single vaccine. That alone, given all the other issues we've had with the Department of Health, should be cause for concern.
What is it that makes us so spectacularly more insightful, skillful, experienced or advanced that we can chart a course unknown to anyone?

But I read yesterday that because of this approach, we refused the supply of other vaccines in March. In other words, we could have had more other brands. We refused them. Hope this is wrong.
But it is a scandal.
The premise of our unique vaccine deployment, which stems from multiple interactions with Chris Hipkins and Ashley Bloomfield, is not based on anything more than they thought Pfizer was a good product.
So far, it has, but it's not the only good product. Their argument only stands if we can all see that all other vaccines, for some reason, are not as good as the choice we made. This only holds if they can point out which vaccines they did not purchase and show us why we, as the end consumer, would be happy with their choice.
AstraZeneca? Yes, big problems. But new tests suggest the efficacy might end up being better than Pfizer's and as Australia has shown us, they're at about the fastest rate in the world and a big part of it is AstraZeneca.
Of course, we also bought, but not deployed, Johnson and Johnson, a one-shot product. It doesn't happen here until later this year anyway.
But, and this is a big but, Moderna would seem to have always seemed the equal of Pfizer. And now the latest studies show it can potentially be better. We do not have it.
So their "Pfizer is the best" line is shady at best and outrageous and dishonest at worst.
So the decision, and level 4 proves it, was a mistake. Pfizer is a good product, but no incentive payment to expedite delivery and supply is always an issue. They told us don't worry, we don't have Covid
The simple truth is, they haven't covered their bases. There was no rush to deal with Pfizer and we now know, apparently, when another product was offered, we turned it down. Where has this approach taken us?
Take advantage of day 8 of level 4 to get nowhere quickly.