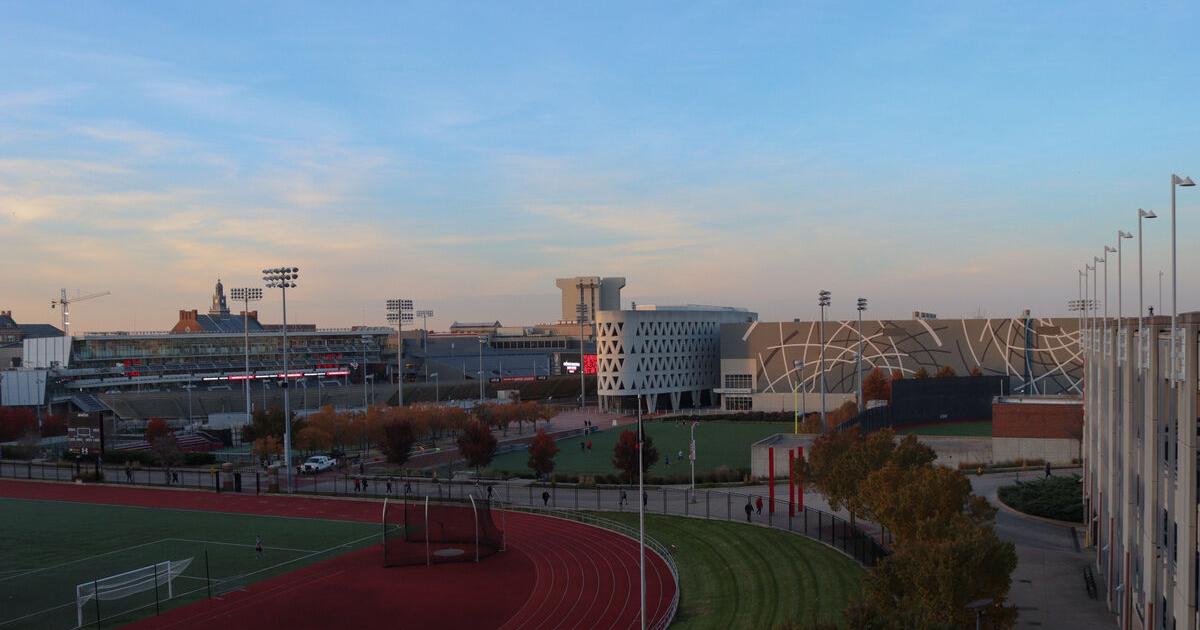 UC's Varsity Village, Bearcat's Track and Field Fans' Destination | Sports
Located in the heart of the University of Cincinnati (UC) main campus is the Richard E. Lindner Varsity Village, home to all of the Cincinnati Bearcats track sports. Varsity Village includes all Bearcat stadiums – Nippert, Gettler, Sheakley and UC Baseball – and Fifth-Third Arena in a condensed area for athlete and student enjoyment.
The $ 105 million project, built in 2006, has since been the hub of all UC sports. Training grounds and facilities are convenient for student-athletes, most of which are often accessible to the public. The village has been continuously improved, including a new pitch and press room at Nippert Stadium and an impending indoor installation to replace the Sheakley 'bubble'.
Perhaps the most architecturally striking building in Varsity Village, the Richard E. Lindner Center, acts as the centerpiece and host to everything that happens behind the scenes in UC athletics. Throughout the eight-story building are changing rooms, lounges and study centers for student-athletes. Offices for coaches and University staff are also located at the Lindner Center.
"If it wasn't practical it would be difficult for them to use it," baseball head coach Scott Googins said of his athletes. "With all of our facilities here, it's really convenient."
The practical use of the fields was not the only thing the team of six architects who designed the village had in mind. Each stadium has large capacity bleachers painted in Cincinnati Red for fans to step outside and enjoy the Bearcat track and field.
As the smallest stadium in the Varsity Village, the Trabert-Talbert Tennis Center has a seating capacity of 500. The largest, Nippert Stadium, can accommodate around 40,000 fans. Gettler, UC Baseball and Sheakley Stadiums all play host to over 1,000 fans.
"We have a good product, it's exciting," Googins said. "We're looking for ways to not only get more people to the games, but more students. I think students are the life of what we do here."
University of Cincinnati students find their men's football or basketball tickets cheaper than normal fans, including season ticket incentives. For other sports such as baseball, women's basketball or track and field, students can support fellow Bearcats for free.
For students on or near campus, a walk to any of the stadiums is quick and easy. With UC's athletic program growing competitively and nationwide joining the Big 12 conference, fans can expect to see top talent.
"It's a great time to be a Bearcat right now," Googins said. "Especially here in track and field. What Luke Fickell does, what Wes Miller does, what Michelle Heard does, we're all a part of it."