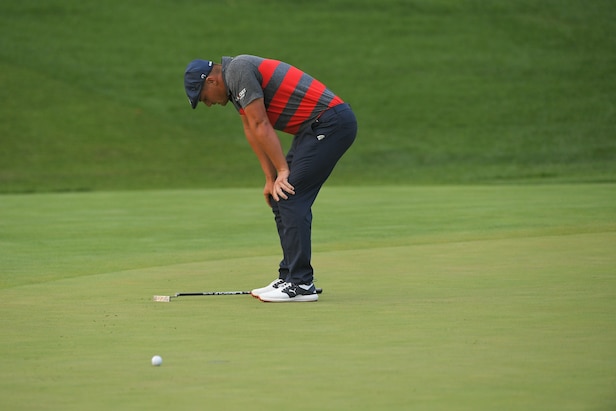 Tour Pros Respond to PGA Tour's New 'Brooksy' Rule on Social Media | This is the loop
On Tuesday, PGA Tour commissioner Jay Monahan sent shockwaves through the golf world of Twitter when he called the chants "Brooksy" towards Bryson DeChambeau as harassing behavior, the guy who could get them kicked out. fans in upcoming tournaments. It can be said with near certainty that with enough alcohol, the "Brooksy Rule" will be put to the test this week at the Tour Championship.
The vocal minority has already started to weigh in on social media, and the golf cries being "soft" are already loud and clear. Like all opinions, this is an opinion people are entitled to, although more nuanced opinions end up in the "it went a little too far" camp.
As for the other DeChambeau pros, a number of them have given their thoughts on the matter on Twitter, and most have fun with it instead of digging to one side (smart move). James Hahn, a two-time PGA Tour winner, pitched it shortly after Monahan's announcement was announced:
Lee Westwood joined in the fun soon after:
Shane Lowry then reminded all of us that he had dealt with people calling him the wrong name for quite some time now, although that was obviously an honest mistake:
And yes, of course, Twitter kings Joel Dahmen and Max Homa have improved their PIP rankings:
Very good stuff, although there is a reaction that we are still waiting for. We'll let you use your imagination on that one.