Proposed grocery store could boost Howard Street in Rogers Park, but some silks bristle during liquor sales
ROGERS PARK – A local grocery store could set up on Howard Street in Rogers Park, and its potential owner is asking the city to lift a moratorium on packaged alcoholic beverages on this stretch of the street.
Businessman Gaurav Patel wants to open Howard Street Fresh Market at 2033 W. Howard St., a nearly 4,000 square foot store halfway between Clark Street and Ridge Boulevard that would stock fresh groceries and essential household items. Patel also wants to sell alcohol, but he needs the city to lift a moratorium on alcohol to do so.
Packaged beer, wine, and liquor sales would make up no more than 20% of the store's sales, but the inclusion of sales would help the store attract customers it might otherwise lose to the larger grocers of the store. the region, Patel said.
Not all neighbors agree with the plan to sell alcohol.
"I understand it would be nice to have a store. I just don't really like the alcohol aspect of it, "resident Bridgett McKenzie said at a community meeting on the proposed business. "I don't prefer alcohol to be so close to our neighborhood."
Ald. Maria Hadden (49th) held the community meeting last week to discuss the lifting of the alcohol moratorium for the market. The moratorium spans Damen Avenues in Ridge along Howard Street. A previous proposal for a liquor store in the vacant building at 2033 W. Howard St. was shot down by members of the community, but a grocery store could help the area, Hadden said.
"We need more stuff filled on this side of Howard Street," Hadden said at the meeting. "Finding someone who was interested in groceries was definitely a priority over a liquor store."
Howard Street Fresh Market would stock fresh produce, dairy, basic groceries and household items, Patel said. It will include a meat counter, a frozen section and an international food section.
Bringing a grocery store into this stretch of Howard will help customers missed by grocery stores on Clark Street and in the suburbs, Patel said.
"The main reason for this project, there is only one Jewel-Osco on this whole street," he said at the meeting. "I had this idea and finally found the place that I love."
The store would also have a selection of beers and wines, as well as spirits that would be found behind the checkout counters. The idea is not to become a destination for alcohol sales but to become a one-stop-shop for neighbors looking to collect items on their journeys, Patel said.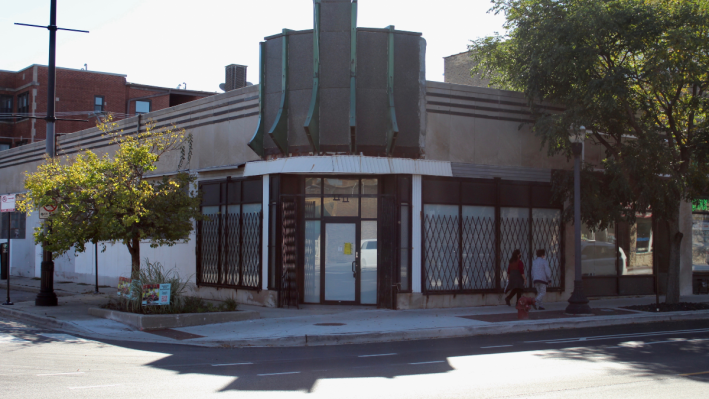 "These are the people who come into the store to buy regular daily needs, they want a good bottle of wine or a six pack of beers, they don't have to go to Jewel-Osco and they can come to us. ", Patel mentioned.
Other neighbors have backed the store's plans, saying the company will help revitalize a stretch of Howard that just received a major streetscape reconstruction.
"I think it's an absolutely wonderful plan," said Ursula Gruber. "I'm really frustrated that my neighbors don't seem to understand the economic cost-benefit analysis here. Hope we all agree that it's good to be less dependent on a chain store.
Hadden's office is collecting community feedback on the demand to lift the alcohol moratorium. For more information on the project, watch the community meeting here. Complete the survey by clicking here.
Subscribe to Block Club Chicago, an independent, 501 (c) (3) newsroom run by reporters. Every penny we report on Chicago neighborhoods.
Already subscribed? Click here to support Block Club with a tax-deductible donation.
Listen to "It's All Good: A Block Club Chicago Podcast" here: