Nick Bosa details his recovery from injury in front of the 49ers-Cowboys: "I'm doing very well"
In the midst of a decorated season where the defensive end Nick Bosa tallied 21 TFLs, 15.5 sacks and forced 4 fumbles, it's hard to believe the star was out with a torn ACL just a year ago.
The injury occurred in Week 2 of the 2020 NFL season in a game against the New York Jets. Bosa told NFL Network that he immediately knew he had suffered a serious injury after the tear: "I knew that for sure. I think you want to pretend to think you're okay and try to take those steps. , but I knew exactly what happened and it was going to be a long road."
Both Bosa and general manager John Lynch agree, an important part of the recovery process has been the dietary restrictions imposed on him throughout the year. "[The diet] definitely helps. I just wanted to take a facet of what I do to the next level and I had an amazing chef," Bosa continued. "My Dexa scan this year was the lowest body fat on the team. When you have databases [defensive backs] and running backs on the team, it's pretty good to compete with them with body fat. I don't know if all this helps the product on the pitch, but it definitely allows me to perform."
After a successful year of playing, however, it looks like Nick Bosa is at the top of his game, even more so than before the injury. He also agrees that he is improving every week,"[I'm] to hang up. In fact, I'm doing very well. I think I'm improving as the season progresses."
Next up for the 49ers and their young DE star is the Dallas Cowboys. Against the Cowboys' very talented offensive staff, Bosa believes the keys to the game will be to "stop the run" and "go after the passer".
It's a similar philosophy every week for Bosa, but whether it will work against Dallas remains to be seen.
Nobody is perfect. Found an error in this article?
Report it.
Facebook Comments
More San Francisco 49ers news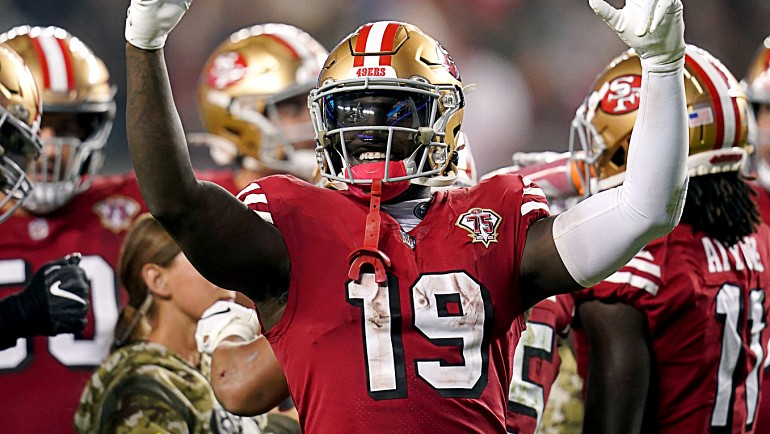 49ers Diary: McDaniel raves about Deebo, says Garoppolo playing his best football; Nick Bosa on "beatable" Cowboys OTs, Ezekiel Elliot; It's sunny in the world of Trent Williams
As always, Thursday was a hectic media day for the San Francisco 49ers, which had a number of players speak to the media as well as defensive coordinator DeMeco Ryans and offensive coordinator Mike McDaniel. 49ers Webzone has already taken a deep dive into a number of the topics covered by these players and coaches, but there is much more to cover than that. We'll cover that in today's notebook feature below. Here's an overview of a number of items of note covered in today's press briefings. (See also: John Lynch says Deebo Samuel will be with the 49ers for a long time | DL Arden Key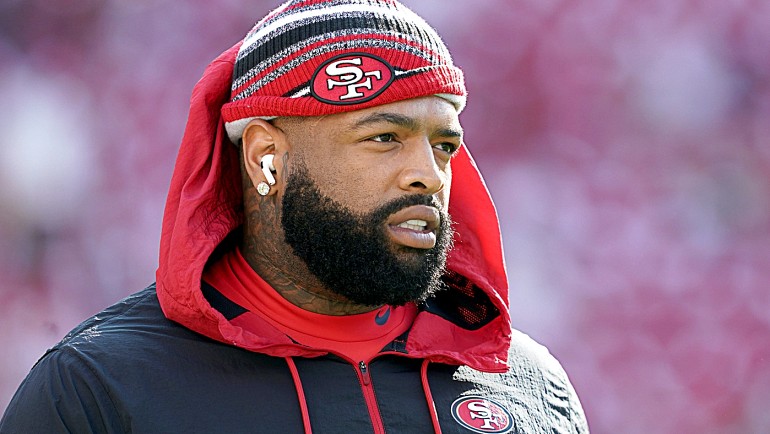 49ers' Trent Williams says elbow won't require surgery and shares injury details
Trent Williams missed the regular season finale against the Los Angeles Rams with an elbow injury. The San Francisco 49ers tackle plans to be back on the court with his teammates for Sunday's playoff game against the Dallas Cowboys. Williams spoke to reporters after training on Thursday and offered some details about the injury that forced him to cheer from the sidelines last weekend. The good news is that Williams is feeling better than last week, and that bodes well for her availability on Sunday. "The elbow is fine," Williams said. "It's gotten a lot better over the last week. Yeah, I practiced today. It was pretty good. I chose to go with the band (vs. a brace). I don't I'm not a big fan of the splint. I went with the band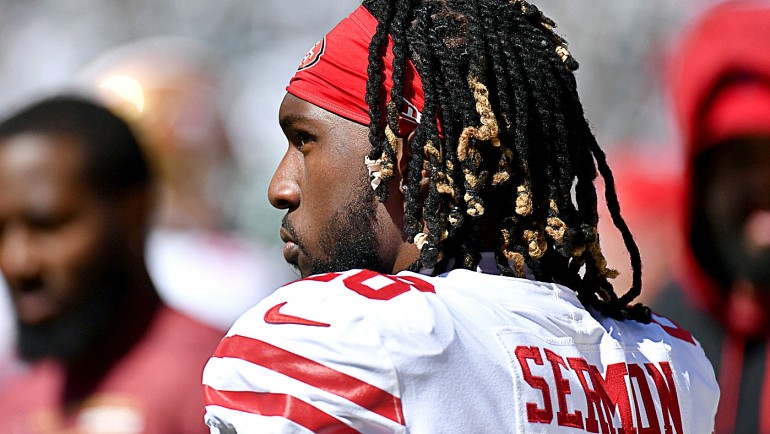 49ers activate RB Trey Sermon off IR ahead of Wild-Card game against Cowboys
The San Francisco 49ers announced the team activated running back Trey Sermon off injured reserve ahead of Sunday's Wild-Card playoff game against the Dallas Cowboys. He landed on the injured list on December 4 with an ankle injury. The 49ers opened Sermon's practice window on Dec. 21, 2020. Tuesday was the deadline to activate Sermon, 22, off injured reserve or he would have been done for the season. The 49ers made Sermon (6-0, 215) a third-round selection from Ohio State in last year's draft. He carried the football 41 times for 167 yards with a rushing touchdown while adding three receptions for 26 yards in nine games and two starts this season. San Francisco enters the playoffs with a 10-7 record and is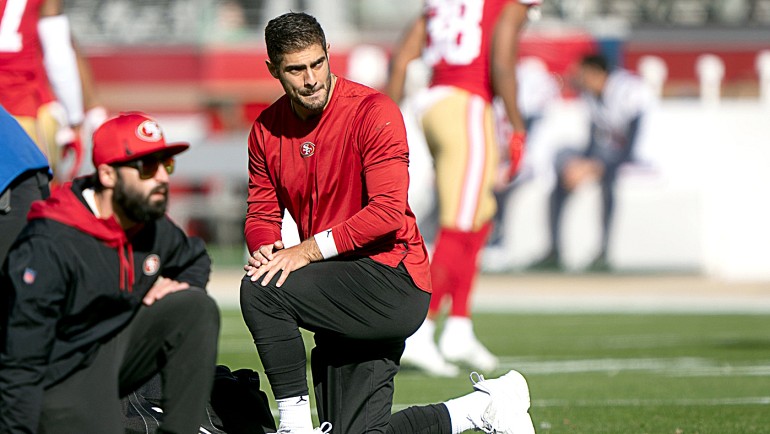 Transcripts: What Kyle Shanahan, Jimmy Garoppolo and Richard Hightower said before the 49ers-Cowboys
The San Francisco 49ers prepare to face the Dallas Cowboys in the first round of the playoffs on Sunday. Head Coach Kyle Shanahan, Special Teams Coordinator Richard Hightower and Quarterback Jimmy Garoppolo spoke to reporters ahead of practice today. Here's everything they had to say. Transcript provided by San Francisco 49ers communications staff. Head Coach Kyle Shanahan's opening comments "Okay guys, injuries for today. [LB] Dr. Greenlaw, groin, will be limited. [LB] Azez [Al-Shaair], knee, limited. [S Talanoa] Hufanga, knee, limited. [QB Jimmy] Garoppolo, thumb, limited. [RB] Elijah Mitchell, will not practice, knee. [S Jaquiski] Tartt, groin, limited. Witch [P Mitch Wishnowsky], limit,