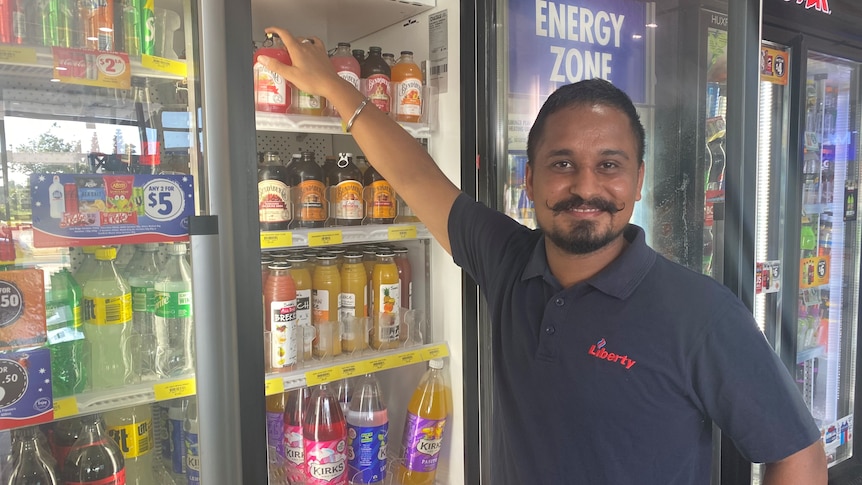 Gympie store owner Major Singh distributes $10,000 in supplies to drivers stranded by flooding
In five days, the Mary River in Gympie rose from zero to 22.96 metres, making it the town's worst flood since 1893.
Key points:
The Mary River reached 22.96m on Sunday, the highest since 1893
Floodwaters cut off the town, stranding hundreds of people outside Major Singh's gas station
He distributed about $10,000 in food and supplies to travelers
When it peaked just before 4am on Sunday, leaving travelers cut off, Gympie store owner Major Singh was there to help those in need.
Its Monkland gas station has become a haven for around 300 travelers on the Bruce Highway, due to its access to essential services in a busy part of town.
As the waters rose, and with severe weather and flood warnings, many stores were closing or had been closed by the end of last week.
The Sikh trader left India five years ago and said as soon as he realized the drivers were stranded, he set about reassuring them.
"I said, 'Nothing's going to happen. I'll be here all the time,'" he said.
"They all sleep in cars, some of them stay at the motel and some of them sleep on crates.
"Most of them were travellers. They were from Bundaberg, Maryborough, Brisbane, Hervey Bay. It's not local, it's from everywhere."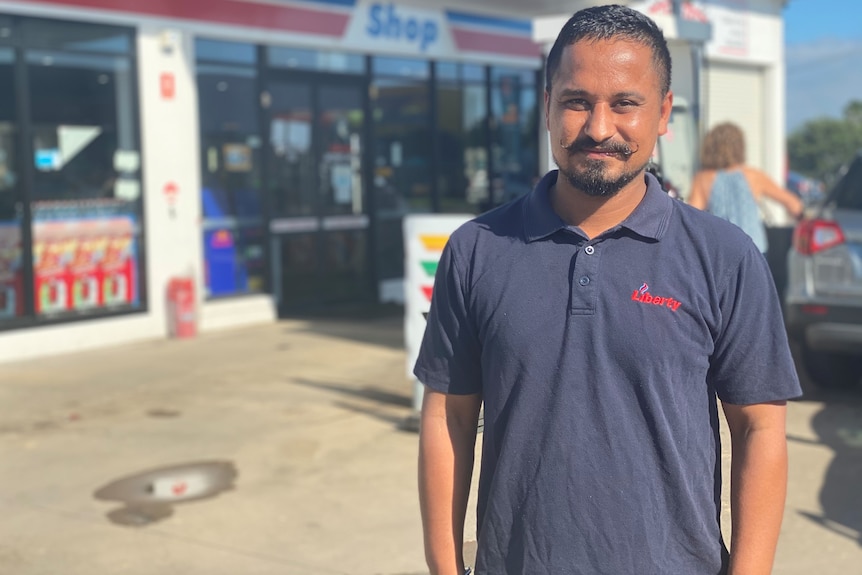 A "major" act of generosity
Mr Singh manned his store from 4 a.m. to 8 p.m., working 16-hour days to ensure stranded travelers were fed, watered and had all the medicine his store could provide.
"I give them like bacon and spring rolls in the morning, with the coffee, and fried foods like [potato] scallops, breaded sausages, spring rolls, sandwiches and water," he said.
"We're just trying to help out and volunteer for the community here."
Mr Singh estimates around $10,000 worth of supplies went to support others.
A thank you from heaven above
Mr. Singh's kindness did not escape those he served.
One of the most heartfelt thanks he received came by air, dropped off at the store by a passing helicopter.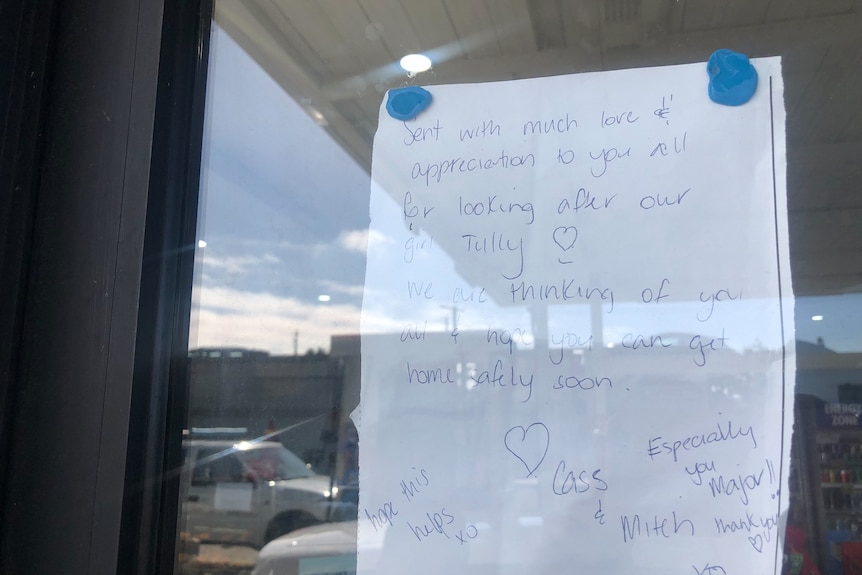 It was the gratitude of a worried family for their children who were among the stranded.
The note said:
Sent with much love and appreciation to all of you for taking care of our daughter Tully.
We are thinking of you all and hope you can return home safely soon.
Especially you major! Thank you.
"They were worried about their daughters, and I said, 'Don't worry, I'm here,'" he said.
"So I take care of his girls. I just brought all the cars here for the girls at night and turned on the lights [of the store]."
Social media is buzzing with those he has helped, with some saying he should be named Australian of the Year.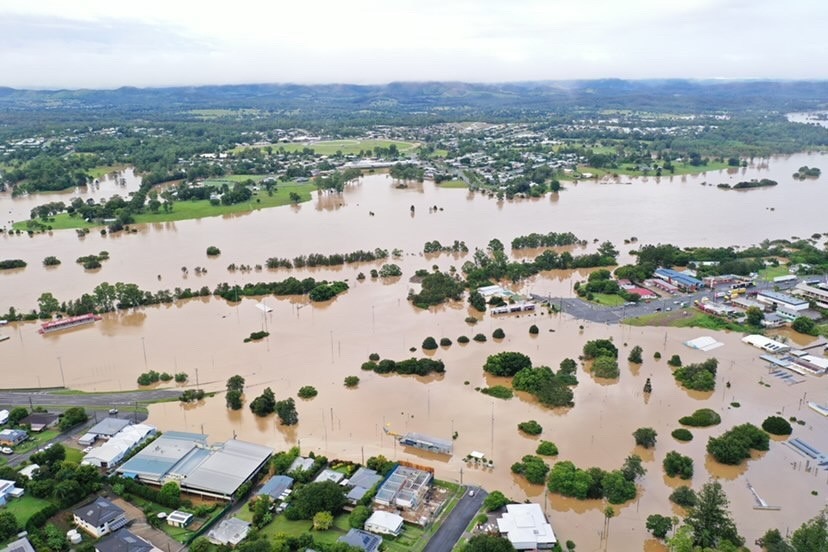 Others tell how the combination of support from the nearby Great Eastern Motel and Mr Singh's petrol station meant there was accommodation, food and water while they were stranded.
Another praised how Mr Singh and the team "broke their asses" to feed those in need.
The shopkeeper said that was no problem.
"I love it, doing this stuff," he said.
"It's in our community, we always love this type of work."
Food donated to an aged care center
An elderly residential community in Gympie received hundreds of dollars in food after power outages destroyed everything in their refrigerators.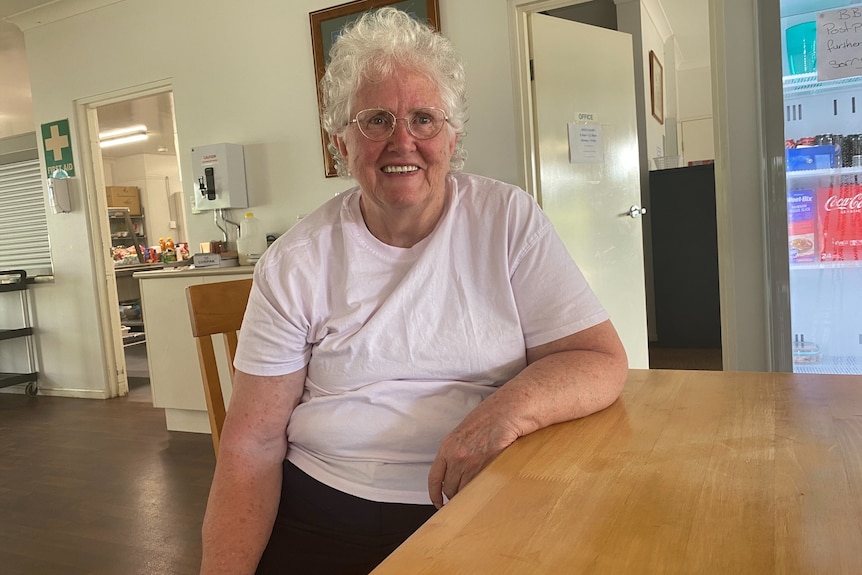 A dozen residents who depend on electrical medical aids were evacuated from the village, while the center narrowly avoided flooding.
Village managers Heather and Louise Reiss-James said they were overwhelmed by the generosity of the community who donated and checked out the center.
The threat was terrifying for Phoebe Kennedy, 75, who feared floodwaters were rising in the village.
"I was devastated. I've never been in this situation in my entire life," Ms. Kennedy said.