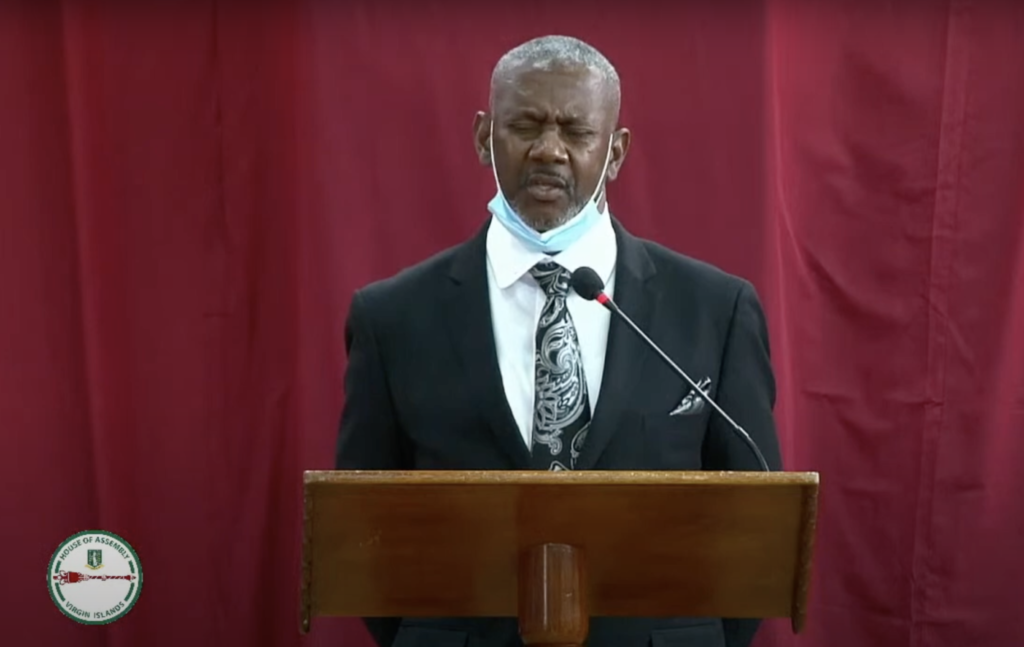 Flax-Charles corrects pastor for lack of gender neutrality in prayer
At-Large Territorial Representative Shereen Flax Charles chastised statements by a local pastor who she said was not neutral in his prayer for members of the House of Assembly (HOA) this week.
"First of all, I don't know if it was an inadvertent mistake, but this morning I couldn't help myself. [but notice] when the pastor gave his prayer, that he was not neutral and spoke to ask the Lord to help the 'men' of this house to do the work that needs to be done for this country," Flax- Charles.
The first-term legislator said while she had the utmost respect for the pastor, she felt it was important to recognize women in the House and those across the territory as well.
"The time has come when I do not think that I or any of the women who sit in this honorable House should come to this House in miniskirts so that we can be recognized or even seen," she added.
The At-Large representative suggested that the pastor's statement may have been an honest mistake.
In the meantime, the lawmaker said she continues to work with business people and those in the commercial sector in the territory to implement projects that demonstrate their commitment to social good as well as to strengthen social accountability channels. businesses across the region.
She further said, "I concluded 2021 with a series of investments in voluntary and non-profit entities that will be reaped in the form of positive impact against social problems such as inequality, violence and domestic abuse, women's empowerment and access to opportunities for young people, especially those who are business-minded.
Copyright 2022 BVI News, Media Expressions Limited. All rights reserved. This material may not be published, broadcast, rewritten or distributed.